VT Wolfpack Ground HAFTR Hawks, 59-34, Advance to Final Four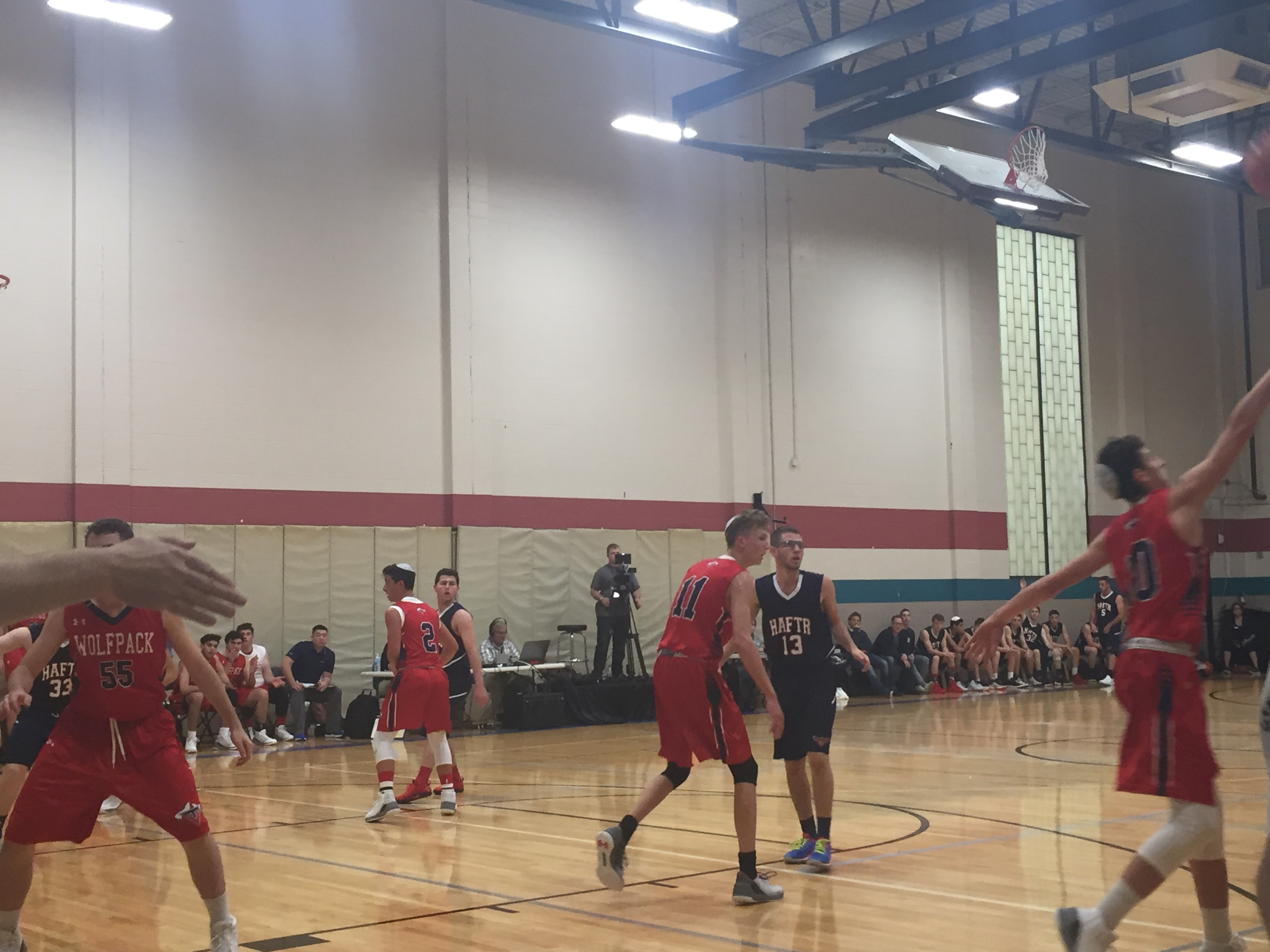 The first Tier I game on Friday morning featured the #2 Valley Torah Wolfpack and the #7 HAFTR Hawks. The tip went to the Hawks, and Harrison Kuritzky put up the first point of the game off of a free throw. Both teams came out fast and furious, with Valley Torah gaining some momentum off of a corner three from star Ryan Turrel and an easy layup from Ben Hammer. The Hawks responded with tighter defense and a three pointer from Dov Baratz. Due to strong defense, both teams struggled to get points inside the paint, and were forced to shoot from behind the arc. When the 1st quarter came to a close, the Wolfpack led 12-4.
In the second quarter, the Wolfpack expanded their lead, with their big men making it impossible for the smaller Hawks to connect at the rim. Turrell continued to dominate offensively, attacking the rim and drawing fouls. Kuritzky and Baratz gave the Hawks a boost, but it wasn't enough to cut into the Wolfpack's lead. At halftime, the Hawks were still down to the Wolfpack by a score of 21-12. Ryan Turrell was the leading scorer of the first half with 12 points.
The third quarter began with Harrison Kuritzky scoring the first points of the half for the Hawks, with a nice finish at the rim to get things rolling. While HAFTR made a nice run, it was matched by Turrell turning up the heat and getting to the rack, as Valley Torah regained control. Topped off with superb three point shooting from the Altit twins, the Wolfpack stormed ahead. Taking advantage of the their height, they swatted down shot after shot, and the Hawks struggled to keep up. At the end of the quarter, the Wolfpack led 39-25.
The fourth quarter got off to a bang with the Wolfpack continuing their domination, drawing fouls and knocking down free throws. They never slowed down, connecting at the rim and forcing the Hawks to take bad shots. The final score was 59-34, with the Wolfpack winning this one. The leading scorer of the game was Ryan Turrell, who had 25 points for Valley Torah. The Hawks were led by Harrison Kuritzky with 11 points. The Wolfpack, in their first appearance in the Invitational, move into the final four, while the HAFTR Hawks move into the Tier I consolation.